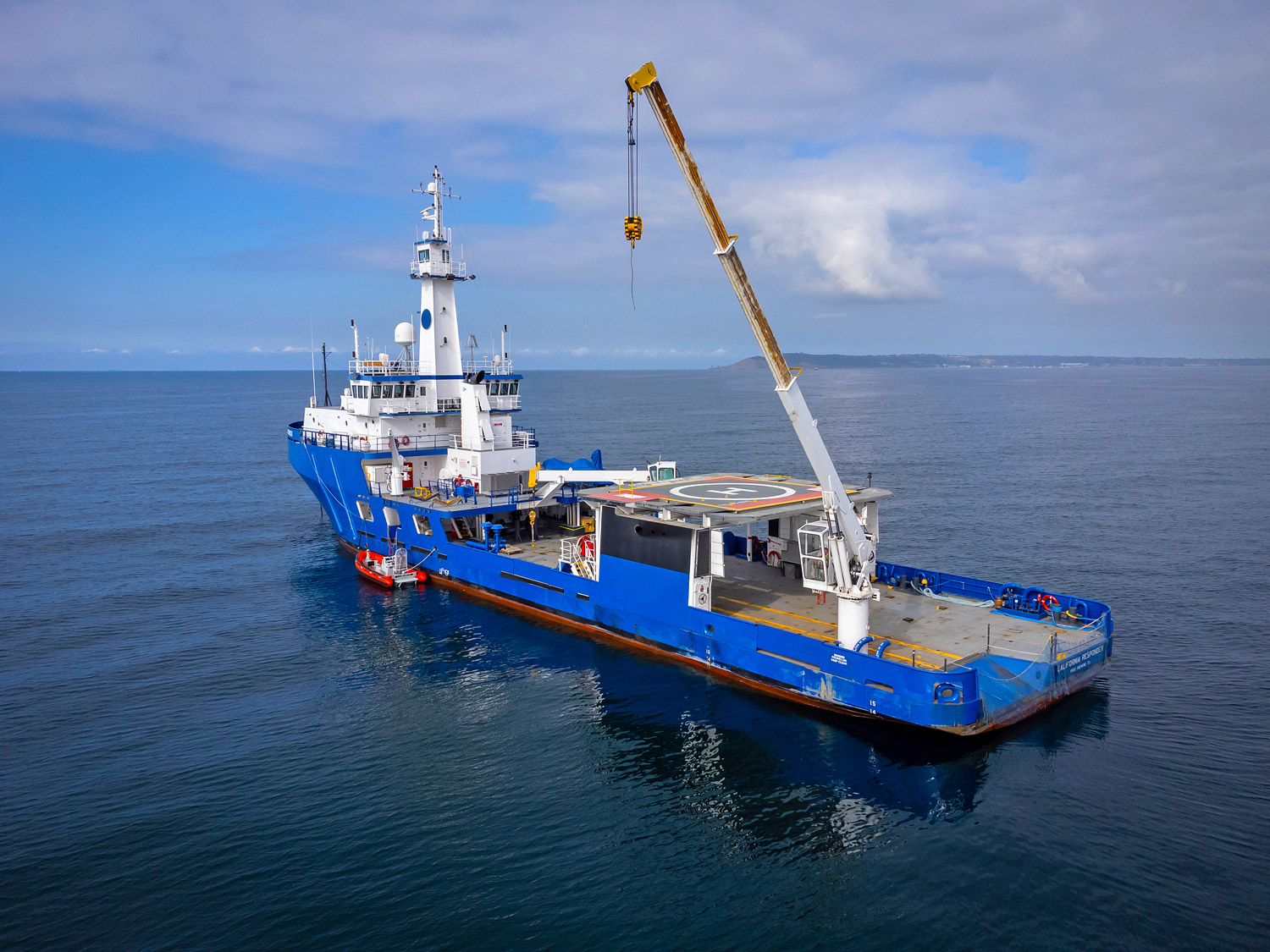 VESSEL CHARTER
Seaward Services, Inc. offers dynamic and operationally versatile vessels for client use practically anywhere. Our charter fleet includes two Multi-Purpose Supply Vessels (MSV); the Seaward Explorer and Seaward Endeavor. These MSVs can serve in a variety of commercial operations including but not limited to, offshore wind construction and operational support (Service Operation Vessel – SOV), emergency response, global expeditionary support, cargo and freight operations, and government and private maritime training activities. Seaward Services' unparalleled history in operating a diverse fleet of military and commercial vessel classes ensures world-class operations and our expertly-trained crews provide the operational know-how for safe and successful commercial services meeting the needs of maritime clients across commercial, government, defense, research, and support sectors.
The Seaward Explorer and Seaward Endeavor are each equipped with:
• Command & Control Room workspaces and offices with enhanced berthing for up to 38 persons. Expanded personnel capabilities upwards of 50 individuals for short-duration operations.
• Launch and recovery equipment for small craft, ROV, and towed-array operations, including two 20-ton cranes and three hydraulic deck winches rated to 5, 10, and 20 tons, respectively.
• Two 6.5 meter Brunswick Impact 650 Rigid Hull Inflatable Boats (RHIB) powered by 170hp Volvo Penta outdrives included for charterer's use.
• A helicopter deck rated for Bell L206 and suitable for aerial drone support.
• Deadweight capacity of 1,235 tons, with approximately 3800 sq. ft. of open deck space and an additional 900 sq. ft. of covered deck space, equipped with Peck & Hale securing systems throughout.
• 4k barrels of oil storage capacity across four tanks with each equipped with in-tank thermal oil heaters, Framo deepwell centrifugal pumps, and International Intershield 300V epoxy coatings.
• Port and starboard oil transfer manifolds suitable for ship-to-ship and ship-to-shore operations.
• Towing bitt with hydraulic McElroy MC-21 Capstan
Contact us
Please complete the form below to inquire about a vessel charter for your maritime operations